AWARD WINNING AQUATIC CENTER IN OXFORD, OHIO located inside the Oxford Community Park! Oxford Aquatic Center was recognized as the best new aquatic center in the state of Ohio in 2019. Located in Butler County Ohio near Miami University, Hamilton, Ross, Eaton, Fairfield and West Chester. Also near Liberty and Brookville Indiana.
Facility Highlights:
-Zero-depth activity pool with kiddie area
-Aquatic play structure with slides
-Family slide
-Lazy river
-Basketball hoops
-Large open-flume slide
-Separate 8-lane competition pool
-Diving boards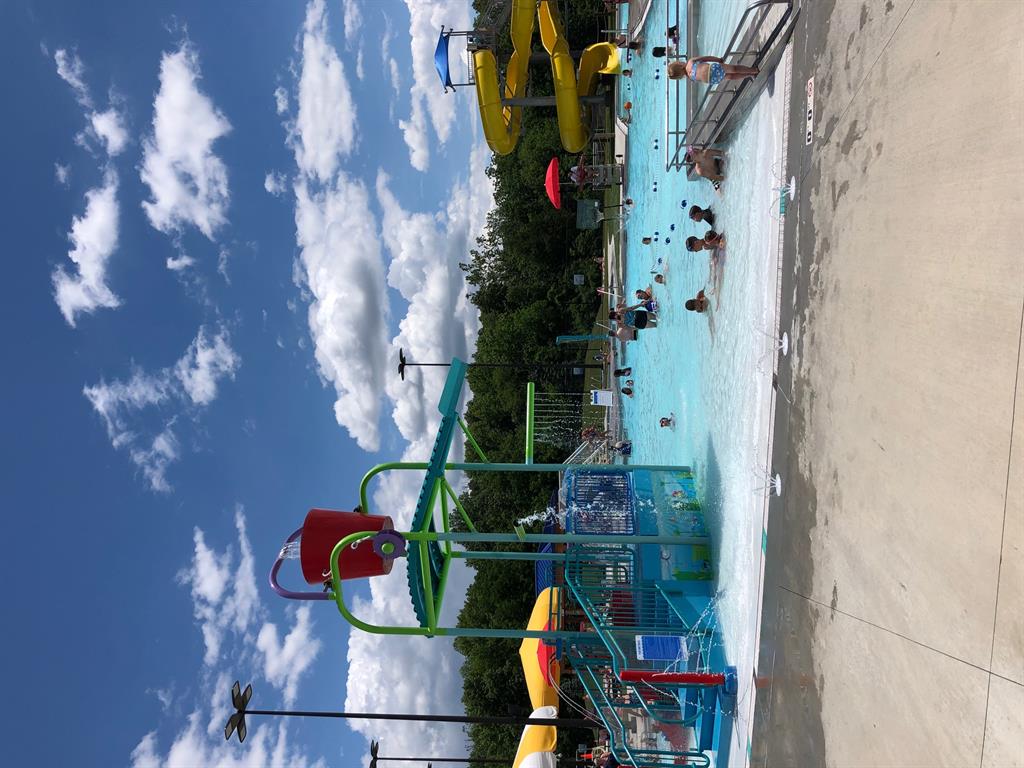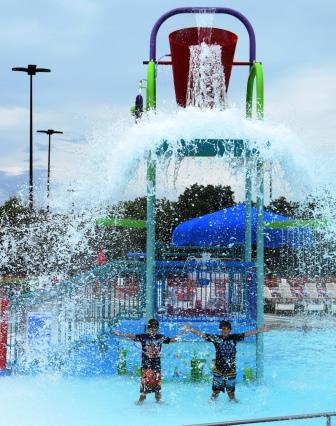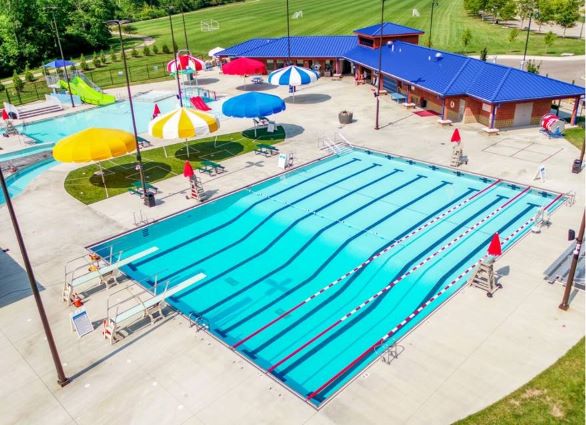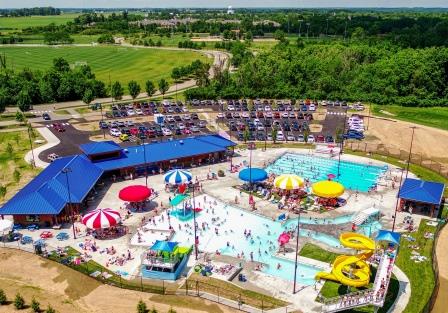 2021 Aquatic Center Season
Pool passes are being sold this season! They'll go on sale April 5th. More information coming soon. Prices are as follows:
Household (up to 4 members): $210 R / $231 NR (R=resident, NR=non-resident)
Additional household members: $25 R / $28 NR (each additional)
*Household restrictions are listed below*
Adult (age 18-59): $100 R / $110 NR
Youth (age 2-17): $80 R / $88 NR
Senior (age 60+): $80 R / $88 NR
Household Season Pass Requirements:
-You must choose a "primary member" on your online account, then each additional member must be listed under your household account in the system. Members whom are not part of your household account cannot be included on your household pass.
-Must include at least 1, but not more than 2 adults (age 18+)
-If more than one adult is included, both adults must share the same permanent address (proof may be requested).
-All minors listed on the household season pass must have at least one legal guardian listed on the same household season pass.
-Grandparents, babysitters and other family or friends whom do not share the same permanent address may not be included on a household pass. Passes will be revoked without refund if found in violation of any of these rules.
-All 2021 season passes require new photos be taken and updated on the account.
-Any questions regarding Household requirements, please direct to Casey Wooddell, Director of Parks and Recreation, at cwooddell@cityofoxford.org or 513-523-6314.
Masks: Guests are required to wear a mask while waiting in line to get into the facility. The mask rules may change depending on updated state of Ohio and City of Oxford policies. Once inside, guests are not required to wear masks while on the pool deck or in the water. There are designated seating areas to keep families/households properly distanced apart on the pool deck.
Please bring your own chair, as lounge chairs are not provided. Some tables are available for use on a first come, first serve basis. Physical/social distancing will be requested by all users not in the same household. The concrete deck and grass areas will be marked to provide proper distancing between families/guests. All amenities, including water slides and diving boards, will be available for use.
Some General Rules:
*Full rules listing posted at the main gate of the Aquatic Center*
Some basic rules:
Have fun and be safe!
Proper swim attire is required. No cutoffs, jeans, khakis or thongs permitted.
Children under 10 may not be alone at the facility without an individual age 16 or older directly supervising them at all times
No alcohol, tobacco products, smoking or vaping is permitted
All floatation devices must be US Coast Guard Approved. OAC offers free use of life jackets at the facility
No running, foul language or display of inappropriate items on clothing
No fighting, arguments or other disruptive behavior will be tolerated
The large yellow slide has a 48'' height requirement. No height requirement for green or red slides
Swim tests required to use the diving boards for ages 14 and younger. Guards may test any guest at their discretion.
Swim tests are also required to use the section of the competition pool greater than 42'' deep.
Re-entry is permitted, ONLY with a hand stamp from the admissions gate, and ONLY during your swim session.
Daily schedule is not yet determined. Swim sessions are not yet determined (meaning swim sessions may or may not exist this summer). Max capacity will be increased from 2020 season. Final capacity needs approved by the health department. There is a list of Frequently Asked Questions on page 15 of the new activity guide about swim lessons, swim team, etc.
Ages (Under 2) - Free
Ages (2-17) - $5.00 per session
Ages (18-59) - $8.00 per session
Seniors (age 60+) - $6.00 per session
*Every person entering the pool gates must pay admission, regardless of whether they intend to swim or not*
Attendance Policies:
Under 50 Guests: Facility may close for the remainder of the session or for the day and provide rain checks to all paying guests – OR – facility may remain open, but close multiple special attractions.
Under 75 Guests: Facility will remain open, but may close up to two special attractions (slide, diving boards, etc.)
Under 100 guests: Facility will remain open, but may close one special attraction.
Over 100 guests: Full operations, no changes
To learn more: visit our Oxford Aquatic Center Facebook page